---
---
Yosemite, California - September 17 - 19, 2004
Here are a few photos of the event.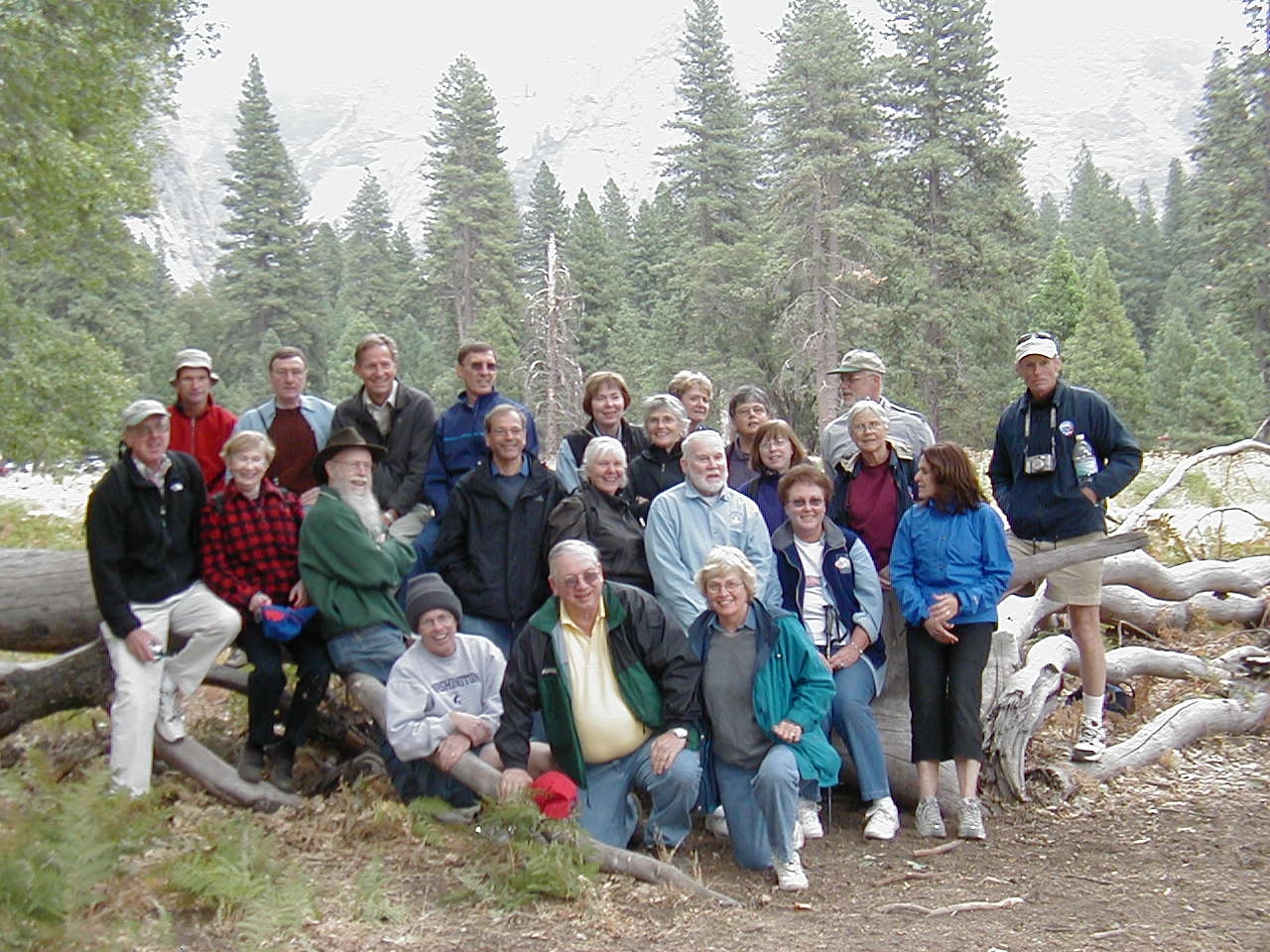 Groupshot in Yosemite
Back row: Nelson Tecrony, Cal Ellis, Paul Strasburg, Larry Jones, Judy Sampson. Carol Radich, Ann Taylor, Hope Stevens, Gary Smith, Matt Franjola (with water bottle) Middle row: Henry Dahlberg, Carol Apacki, Lee Stetson, Mel Horwitch, Bonnie Britton, Steve McKnight, Sue Simon (behind Steve and Kathy) Kathy McKnight, Kathryn Newman (next to Sue), Vanessa Stanescuj Front row: Mike McLeod,Dick Letvin, Barbara Letvin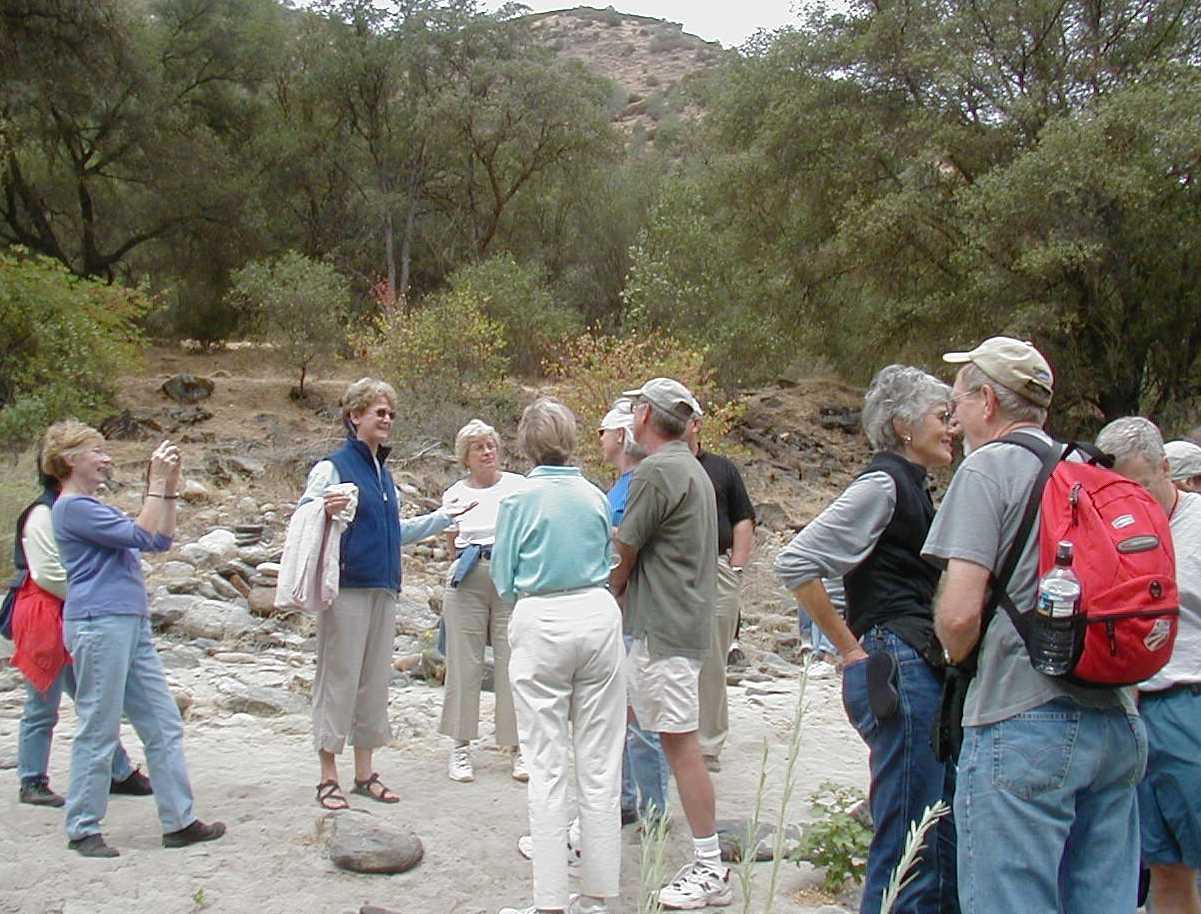 At the Merced River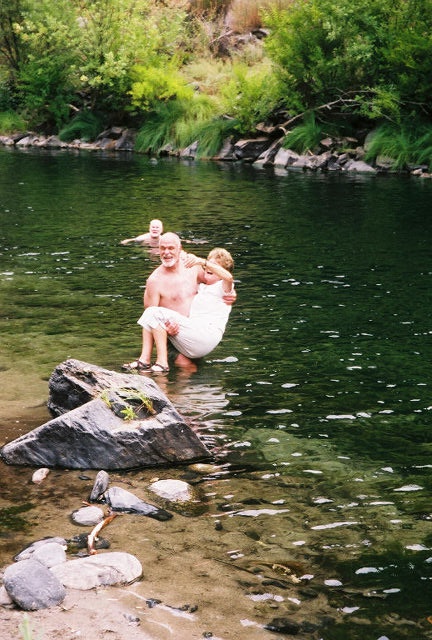 Gary Smith, Steve McKnight and Hope Setevens were the only voluntary swimmers. Ann Taylor was definitely involuntary!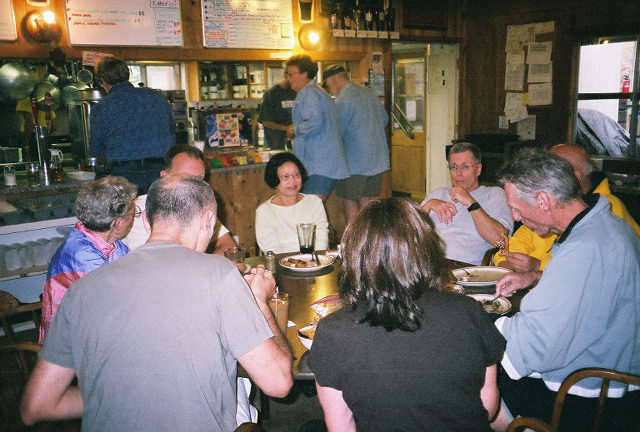 A typical breakfast at the Bug Hostel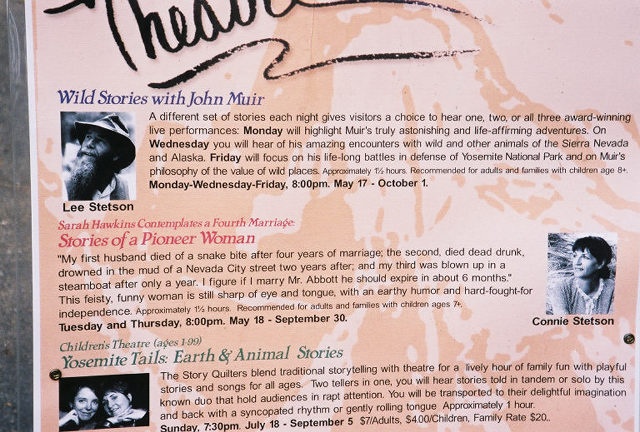 The poster for Lee's John Muir show and for Connie Stetson's show about a pioneer woman at the Yosemite theater